We all remember the neighborhood ice cream truck growing up, but did you know that we are now available for that event that you're planning? When one of our ice cream trucks makes a special appearance, it always becomes the hit of the party. From schools to nursing homes, our ice cream trucks are enjoyed by people of all ages. Our ice cream trucks are available throughout Minneapolis, St Paul area to serve your event.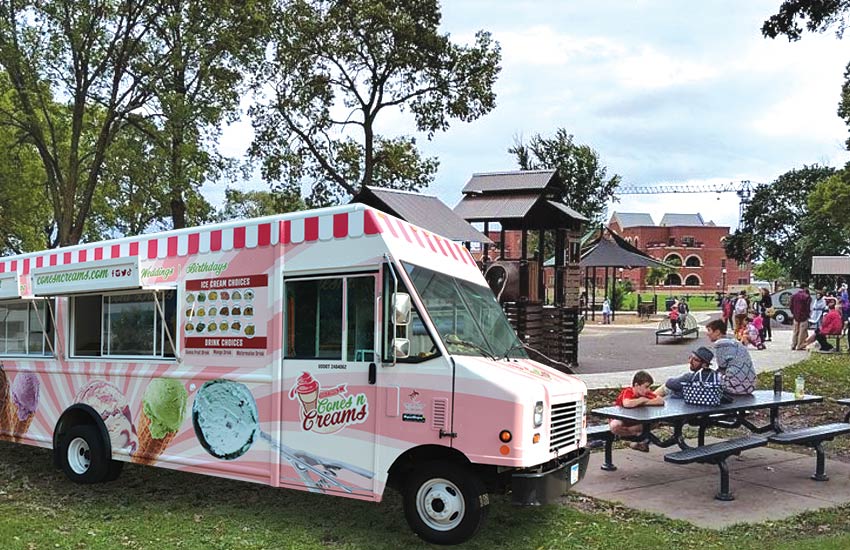 Cones n Creams Typical Events
Company picnics

Employee appreciation

Day camps

Day care
Schools – public and private

Birthdays

Graduation parties

Family Reunions

Sporting events
Weddings
Community events
Bar/Bat Mitzvahs
Business promotions
Block Parties
Our pricing works as follows:
The cost to have the ice cream truck at your event is based on the tally of the treats served plus a truck rental charge. There is a minimum ice cream service requirement based on how long that you want us at your event and the travel distance. Please email or submit a form for a price quote.
Submit a Catering Request
or Call (612) 483-0544